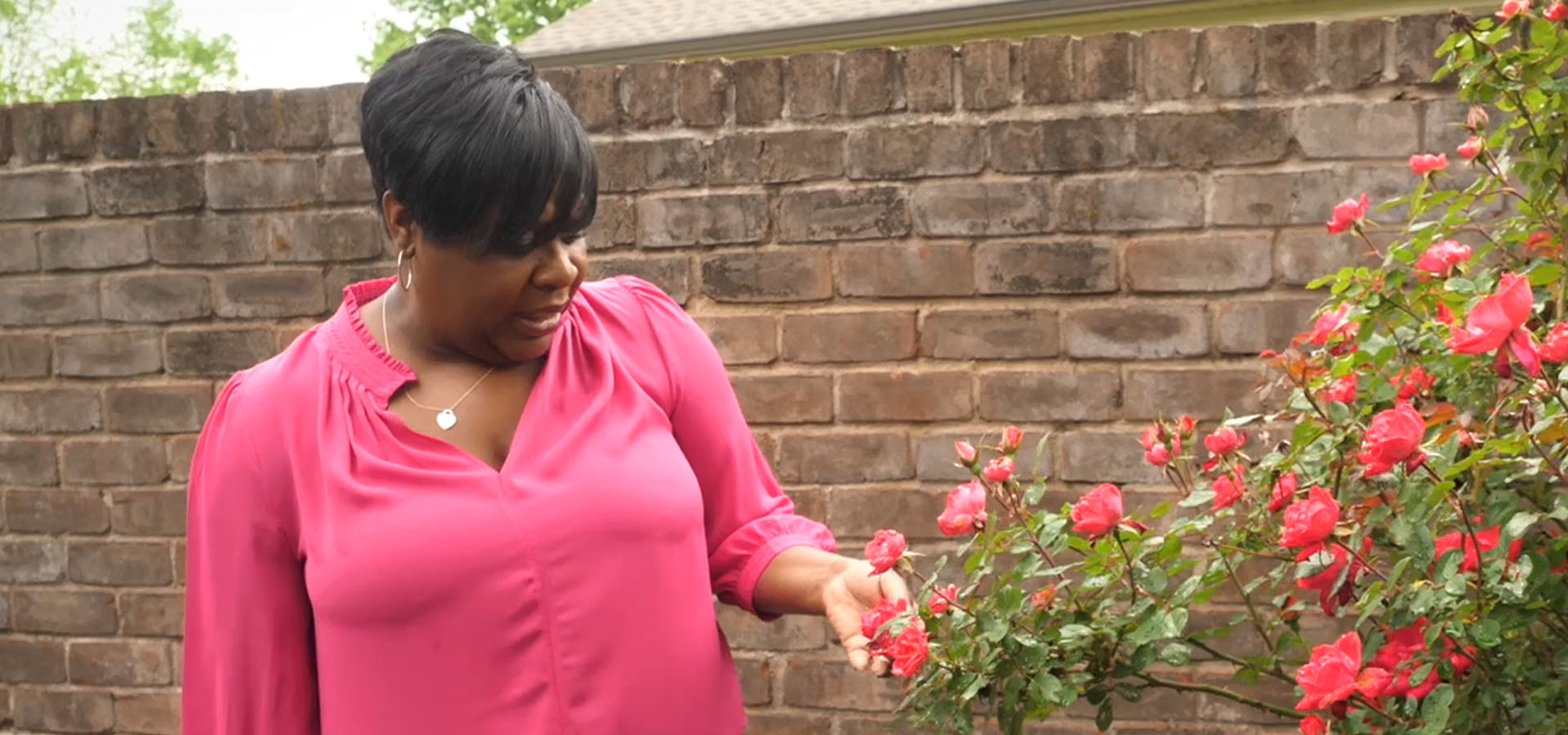 Grateful Breast Cancer Survivor Gives Back

Latonya Drumwright was expecting to pop in quickly for a routine mammogram on her lunch break—but when she found herself with a longer-than-usual wait after the exam, she had a feeling this visit may not be just a typical checkup.
 
When she was told they found something that didn't look quite right, she took the rest of the day off from work to tell her husband, whose mother had died from breast cancer, that she, too, might have the disease. Later a biopsy would confirm Latonya's fear—she was diagnosed with breast cancer.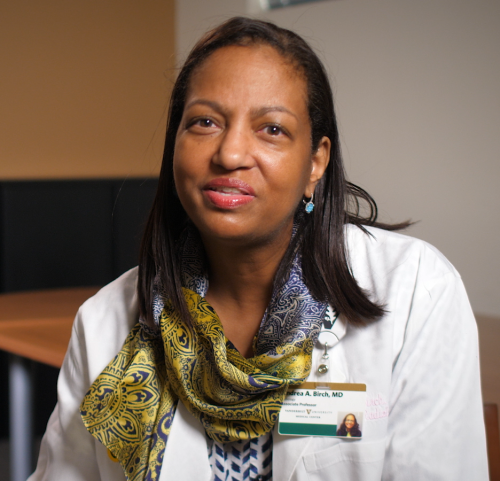 "I'm so grateful to donors because without your support, we wouldn't be able to assist patients with this compassionate care." — Andrea Birch, M.D., Latonya's Radiologist
After undergoing chemotherapy, radiation, targeted therapy and five surgeries, Latonya is now a breast cancer survivor and activist. With cancer now in her past thanks to the specialized care she received at Vanderbilt-Ingram Cancer Center, Latonya is an advocate for breast cancer screenings. She is a member of the Temple Church, where her husband, Rev. Darrell Drumwright, is the pastor, and they host "Pink Sunday" each October to raise awareness for breast cancer.
"The moment the doctor walked into the room and told me I was breast cancer free was the best moment of my life." — Latonya Drumwright, Breast Cancer Survivor
"I am blessed," she says. "I am very blessed to be here thanks to my strong support system, which includes my family, friends, church family and the compassionate Vanderbilt-Ingram Cancer Center medical team."
Thank you for making this life-changing care possible.