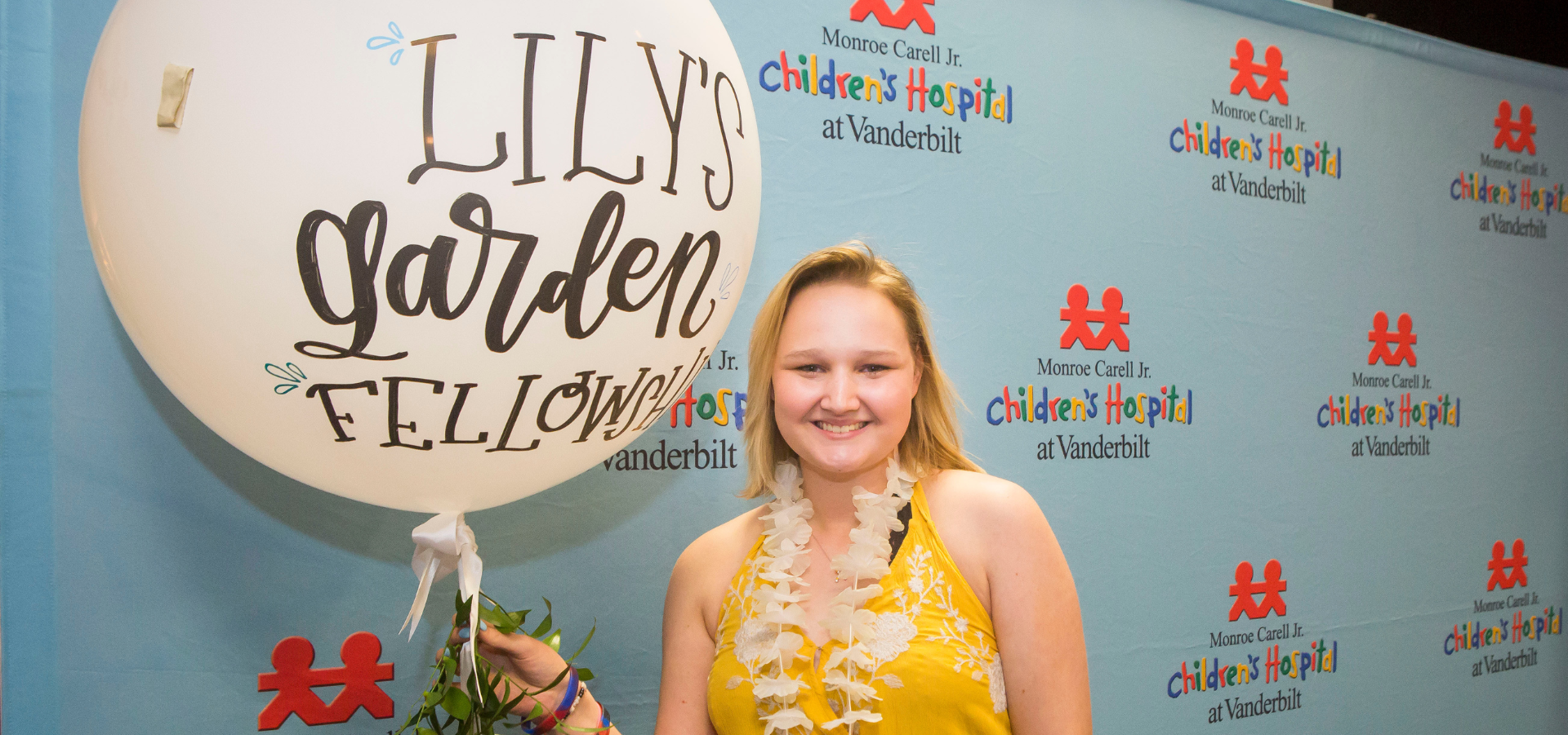 Breakthroughs in Bloom

At 7 years old, Lily Hensiek's biggest worries were homework and getting her ears pierced. But when she started complaining of back pain, experiencing fevers and bruising easily, her family began to worry. 
One night when Lily woke up screaming in pain, her mother Larisa Featherstone knew something was terribly wrong. "As parents you know the cries of your children," she says. "This was a cry that I had never heard before." Lily was rushed to the hospital, and after a few days and tests, she was diagnosed with acute lymphoblastic leukemia (ALL).
"I remember thinking this couldn't possibly be happening to my child," Larisa says. "This precious 7-year-old girl who was just doing cartwheels in her grandmother's yard could not have cancer."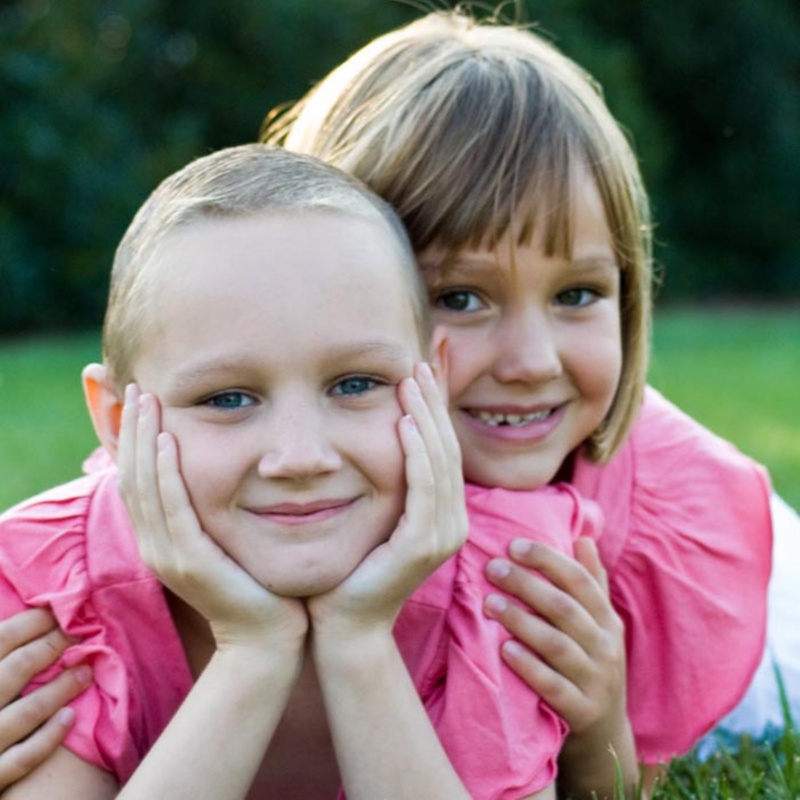 At such a young age, Lily didn't understand what was happening. To explain it in a way she could understand, a doctor at Monroe Carell Jr. Children's Hospital at Vanderbilt told Lily that cancer was like a weed growing in a garden, and that they would use chemotherapy to kill the weeds, so flowers could bloom.
"My name is Lily," she says. "So the garden analogy stuck."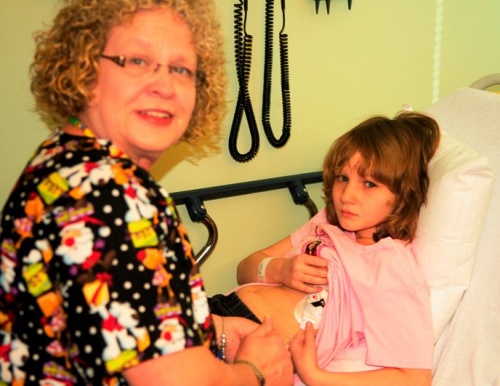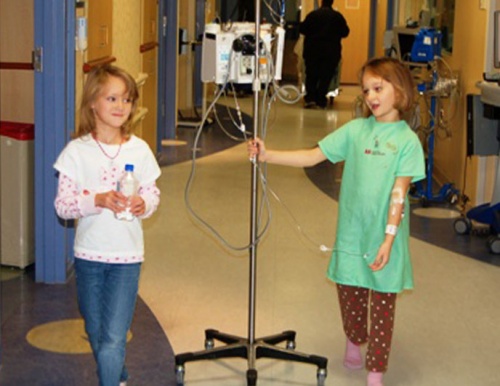 One day when Lily was in the hospital, she told her mom she wished no child would have to go through this again. "I asked her how much money she wanted to raise to make that happen, and she replied $100," Larisa says. When her mom challenged her to come up with a higher goal, Lily decided on $1 million, and the idea for the Lily's Garden initiative began. It was then that her family started focusing on raising funds and awareness for childhood cancer.
After two and a half years of chemotherapy, Lily finished treatment, all the while still fundraising for a cure.
"Over 90 percent of children with ALL are cured," says Debra Friedman, M.D., director of Pediatric Hematology/Oncology at Children's Hospital. "Most patients who relapse do so within two years. After five years, patients are pretty much considered home free."
Unfortunately for Lily, that wasn't the case. At 15 years old, she started experiencing fevers again, and her mom brought her back to Children's Hospital. A bone marrow sample ultimately confirmed her family's greatest fear — Lily had relapsed.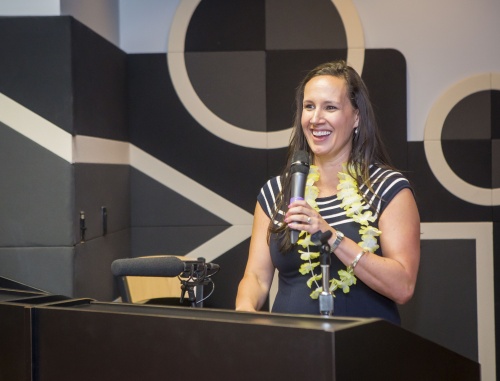 "Lily is tough as nails and never loses sight of what's important. On the day we found out she relapsed, we were driving home, and I asked her what she was thinking. She looked at me and said she would do whatever she had to do to beat this and live out her dreams." — Larisa Featherstone, Lily's mother
 
Those dreams include raising money for a cure and becoming a pediatric oncology nurse at Children's Hospital, inspired by her dedicated medical team who have become like family.
"Treatment has shaped my life in a way I never could have imagined," Lily said. "I wouldn't have started raising money through Lily's Garden if I wasn't diagnosed with cancer. I wouldn't have wanted to become a pediatric oncology nurse. In a way, I'm thankful for the experience because it has shaped me in many ways."
Lily's story goes further than her disease. Her community rallied around her in support, and Lily's Garden has raised well over her initial goal of $1 million to support pediatric cancer efforts at Children's Hospital.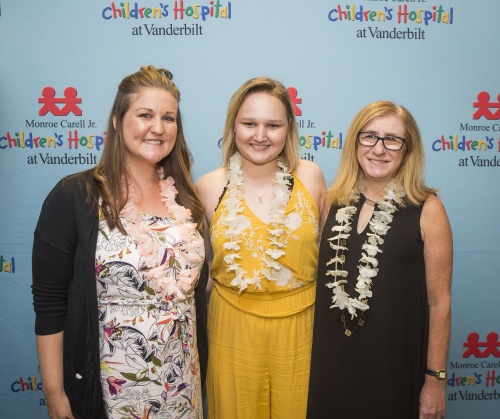 "The moment I found out we hit our fundraising goal of $1 million, I was overjoyed. It was hard to put into words, but I didn't want to stop there. It was never about $1 million, it was about a cure for cancer." — Lily Hensiek, Pediatric Cancer Survivor
Once her initial goal was met, Lily and her family contemplated what their next fundraising goal would be. After talking with Dr. Friedman, they decided that supporting an endowed fellowship would be a great way to make a lasting impact.
"At Children's Hospital, an essential part of our mission is clinical training for our fellows – the next generation of leaders in pediatric health care who will lead tomorrow's discoveries," Dr. Friedman said. "We are so grateful to Lily and her family for choosing to support the first endowed fellowship in pediatric hematology-oncology at Children's Hospital, known as the Lily's Garden Fellowship. This groundbreaking fellowship will make a difference for decades to come in the fight against childhood cancer."
The Lily's Garden Fellowship was established in July 2018 and awarded to first-year fellow Brianna Nicole Smith, M.D., M.S., whose research focuses on novel therapies for leukemia and better treatment options with fewer side effects.
"I will be able to become a better researcher and physician because of the Lily's Garden Fellowship." Dr. Smith said. "The extra training opportunities that are possible because of this fellowship will make a long-lasting impact on the field."
Now at 17 years old, Lily is in remission again. She still comes back to Children's Hospital once a week for clinic and therapies, but she is nearing the end of treatment.
"Fundraising has helped give our family a greater purpose, and we have been shown so much kindness. A lot of small gifts from different people added up to make those bigger goals possible," Larisa said. "So even though there have been some weeds spreading in our story, there has been a whole lot of goodness spreading too."