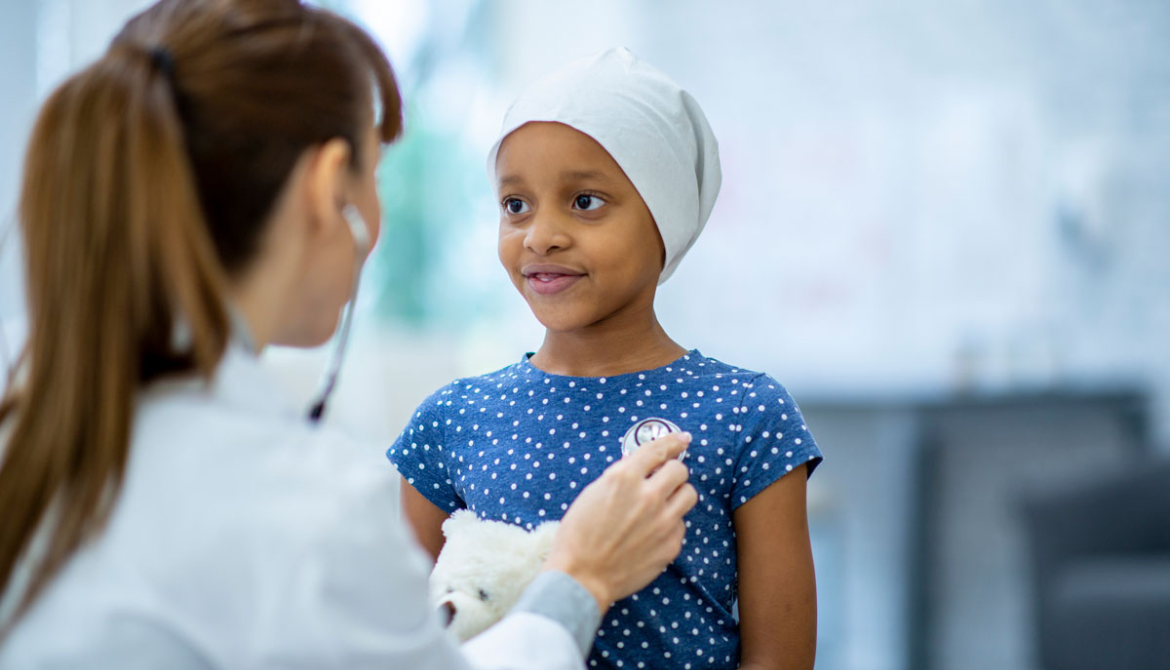 Vanderbilt-Ingram Cancer Center Setting New Standard for Pediatric Cancer Care
When treating cancer in children, there is a much stronger emphasis on enhancing efficacy and minimizing toxicity in the child's body, since children live with the effects of their cancer treatments for the rest of their lives. At Vanderbilt-Ingram Cancer Center (VICC), the Cancer Health Outcomes and Control research program is focused on not only successful treatment of a patient's illness but giving them all the tools necessary to live a full, healthy and happy life. "Clinical trials play a large role in the progress of pediatric cancer care," said Debra Friedman, MD, co-leader of the program and VICC pediatric oncologist. About 75 percent of pediatric cancer patients will participate in a trial at some point in their treatment. "If there's a clinical trial that's open and offers something new, we find a way to offer that to the patient so they can get the most cutting-edge treatment available," she said.
"In pediatric cancer, survival is not enough," Friedman stressed. "What we really want is quality of survivorship," she said.
"Over time, we've seen treatments change and grow to reduce toxicities. With these changes, we've been able to markedly decrease the long-term morbidity and mortality related to childhood cancer treatments without adversely affecting survival." Putting emphasis on long-term survivorship and quality of life, Friedman and VICC colleagues are investigators in a broad array of studies that address such critical topics in cancer as post-traumatic stress, parenting practices during treatment, psychological adjustment in caregivers and financial strain on families. At VICC, the REACH for Survivorship Program helps patients of all ages who have faced any type of cancer and received treatment from any health care provider. "Pediatric patients are going to grow into adults and will still need follow-up for long-term effects," Friedman explained. The program is designed to address physical, emotional and practical patient needs focused on the education of the patient, caregiver and primary care physician. Programs like this are vital to enhancing cancer care and producing better outcomes for patients. As a Vanderbilt Health donor, you are helping cancer patients receive the effective personalized care they need.