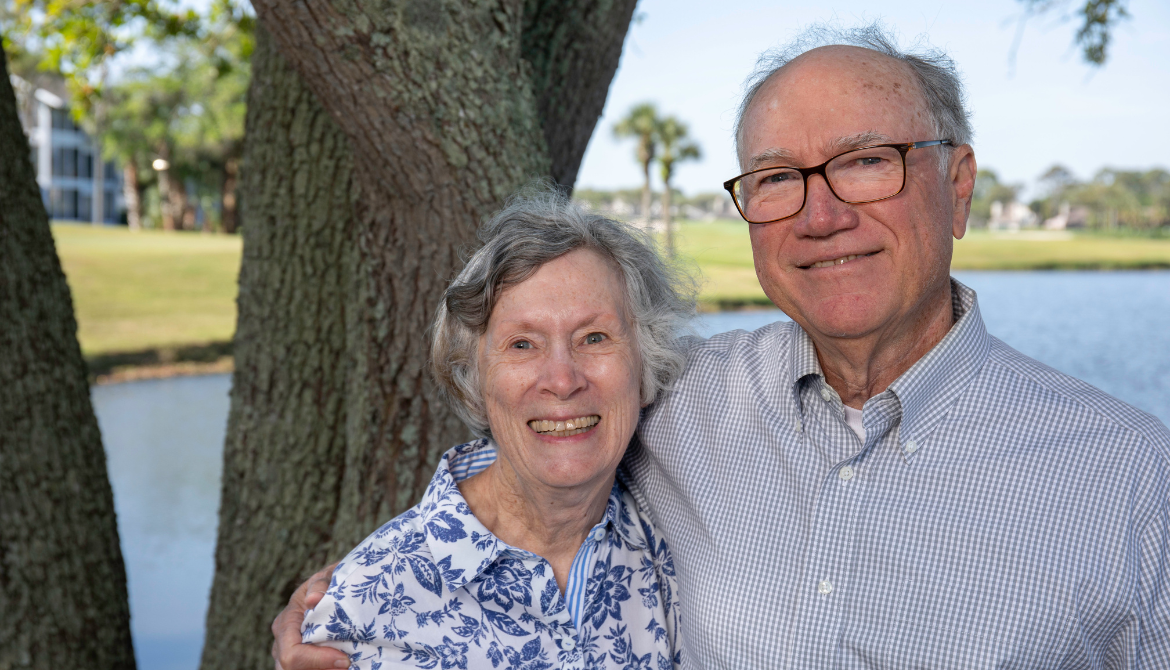 Leaving a Legacy in Cancer Research
Throughout his career, William Blot, PhD, has contributed so much to cancer research at Vanderbilt Health. And now, in retirement, he and his wife Frances will continue to contribute for generations to come through a legacy gift that will establish the Frances D. and William J. Blot Cancer Fund. Upon retiring, William and Frances knew they would be moving to be closer to their children and grandchildren. Realizing they would no longer need their home in Nashville, they decided to put it up for sale and donate the proceeds to Vanderbilt University Medical Center. "Having been part of the leadership as an associate director, I have over the years seen the need for increased funding," William said. "We figured that since we weren't going to be using our condominium anymore in Nashville, this would be contributing in a small way." William Blot came to Vanderbilt in 2000 to help establish a cancer epidemiology program — the program now has a staff approaching 100. He also cofounded the landmark Southern Community Cohort Study, one of the nation's largest epidemiologic studies, to assess the reasons for racial and geographic disparities in cancer incidence and mortality. The study has played a role in changes to public health policy.
"Not only does Bill give back through his cutting-edge research, but he and Fran give back through their philanthropy in supporting young investigators' research. This early-stage funding is so critical, as most federal and institutional grants require research to be further developed before funding is considered," said Orrin H. Ingram II, chair of the Vanderbilt-Ingram Cancer Center Board of Overseers.
The Frances D. and William J. Blot Cancer Fund will help support patient care initiatives, research endeavors and training of the next generation of scientists at Vanderbilt-Ingram Cancer Center.